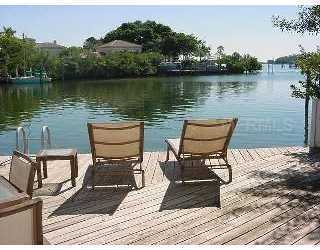 A Look at Living in Sarasota
With award winning beaches, a thriving cultural and arts scene, an affordable cost of living, easy accessibility to excellent healthcare, and some of the best ranked public schools in the state, it is easy to see why singles, couples, and families are interested in moving to Sarasota, FL. If you are considering making the move to one of U.S. News and World Report's 15 Best Places to Live, here is everything you need to know to make your decision final.

Housing Options
Whether you dream of living in a condo on the beach, in a single family home ideally situated on a private country club that offers easy access to a lush golf course, or a gated townhome community, you can find it in Sarasota. From starter homes to retirement retreats and everything in between, Sarasota has a wide selection of housing options to choose from.
Outdoor Fun
Sarasota is home to exquisite, white, sandy beaches, as well as more than 120 parks that span over 3,000 acres, which gives residents plenty of opportunities for fun in the glorious sun. The sandy coastline, crystal clear water, and tranquility of Turtle Beach, South Lido Park Beach, and Longboat Key Beaches offer locals a place to relax and enjoy nature at its best, while Siesta Key is perfect for anyone interested in sailing, jet skiing, parasailing, swimming, snorkeling, and fishing.

Residents who enjoy viewing wildlife in its natural habitat will appreciate Myakka River State Park and Celery Fields, where hiking and biking trails give you the chance to see everything on land and kayaking is perfect for enjoying everything in the water.

Arts and Culture
Sarasota residents can enjoy arts and cultural activities year-round, thanks to living on Florida's "Cultural Coast." Options include art walks, theater, gallery showcases, sand sculpting competitions, opera performances, and film festivals. In addition, Sarasota is well known for its Ringling legacy. The John and Mable Ringling Museum is just one of the many places residents can visit over and over again without losing interest.
Of course, after an afternoon or evening of fun, there are plenty of dining options to choose from, including over 1400 restaurants that range from yummy food trucks to gourmet eateries. There are also farmer's markets, fresh seafood vendors, Amish stores, and much more for residents who enjoy cooking.

Outstanding Healthcare
The Sarasota Memorial Healthcare System has won countless awards for excellence in patient care, as well as for being a great place to work. Recently, it was voted Number I on the Suncoast 2015-2016 Best Hospitals by U.S. News and World Report for overall care, safety, and quality.

Excellent Schools
As of 2015, eleven schools in Sarasota County had been ranked among the best public schools in the state by a national education website. Rankings are based on district experiences, academic performance student culture, and the quality of teachers. There are also Montessori and private schools to choose from, as well as universities and technical/specialty schools for adults who want to further their education.
The Sarasota area has so much to offer current and future residents. If you have decided it is time to make Sarasota your home or at least pursue the idea further, call us today to find out more.